Who We Are
We are a team of Amazon experts with MORE THAN 10 YEARS OF COMBINED AMAZON EXPERIENCE. Our mission is to use our knowledge, experience, and resources to help you overcome business plateau and accelerate towards higher success.
Tired of wasting hours trying to find those hidden OA gems with inconsistent results? Don't have the time and money to hire/train a team member? Wouldn't it be nice to get profitable OA leads delivered to your inbox from a reputable and experienced team, without spending an arm and a leg?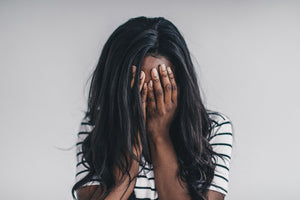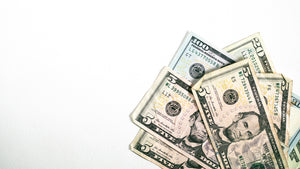 When I started Arbitrage years ago, I had an extremely limited budget to work with. I literally didn't have  hundreds or so dollars per month to spare on OA lists or VAs and several more hundreds to buy every single lead they sent me.
This is why we wanted to offer an AFFORDABLE ALTERNATIVE to the typical leads lists that are currently out there.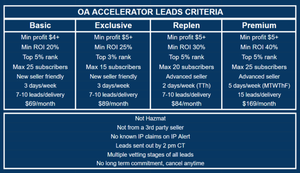 PLANS:
TERRA: MON, WED, FRI (delivery)
LUNA: TUE, THURS, SAT (delivery)
BOREALIS: TUE, THURS (delivery)
SOLARIS: MON, TUE, WED, THURS, FRI (delivery)
*****************************************************
Current Exclusive plans: Terra (I and II) & Luna (I and II)
Current Basic plans: Terra IV
Current Premium Plan: Solaris I
Current Replen Plan: Borealis I
Whether you are new to OA lists and just want to test it out, or if you have a tight budget to work with, or want an extra boost to your regular Arbitrage repertoire, OA accelerator can give you the JUMP START YOU NEED TO GROW YOUR BUSINESS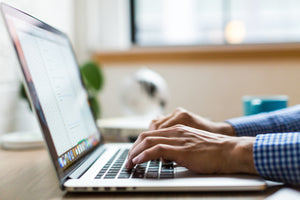 All lists are delivered to your mailbox within 24 hours of purchase (Monday to Friday). Weekend purchases will be delivered by the next delivery day.
No long term commitments, cancel anytime before the next billing cycle. We do not offer refunds for any current billing cycles, as the service has already been rendered and we always pay our team members first to maintain our high standard and quality of leads